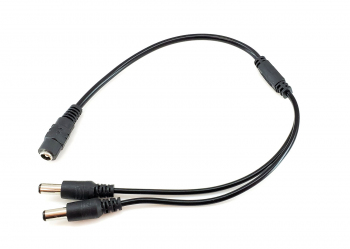 2 Way Power Supply Splitter
2 way power supply splitter - use to split the power from 1 power supply to 2 RGB controllers. Perfect for powering LED strips on 2 edges of an arcade cabinet at once. Can also be used to share the power supply for multiple AimTrak Recoil Light Guns.
2 Way Power Supply Splitter Reviews
Read all reviews
Featured positive reviews:
Good cord
10/06/2020
Nothing too special about this cord. The only negative would be I wish the splitter ends were a little longer but works well.