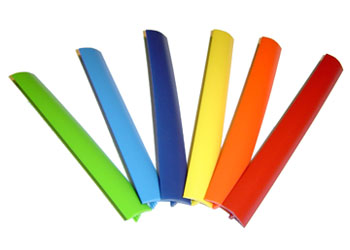 Free T-Molding Samples
Select from the option list the molding you would like a free sample of.
- Samples are approx 4"-6" long each.
- Add each sample you require to your shopping cart.
- Do not select more than 1 sample of each item.


Free T-Molding Samples Reviews
Read all reviews
Featured positive reviews:
Free sample, what can I say?
12/07/2016
I am in the process of bringing an old arcade cabinet back to life (Lethal Enforcers 2). I am converting it into a two-player all in one using a RasPi 3 and emulators. When I saw that T-Molding.com sends you a free sample of their t-mold I was surprised. Most companies will at least make you pay for shipping! It arrived very quickly and I was able to confirm that the color is what I wanted and the size was perfect for my cab! I highly reccomend this site to anyone that is in the hobby, I'll be ordering my full spool of t-molding soon! Thanks all!
Perfect!
04/06/2017
I'm building a custom tabletop arcade cabinet running a Raspberry Pi inside. Been looking around for a while for the right molding but having trouble because I want to sample the color before I buy. Not only is the sample FREE (even FREE shipping) on this site the quality and color was just perfect for my arcade. The sample was a little on the small side but since it is truly free that's fine and it was plenty for me to see if it was going to work with my design.

Looks perfect and I've now ordered the needed amount for my entire cabinet.
sample
09/28/2021
this from just a 4" sample...heavy duty plastic type that would suffice to bridge nicely between two objects. I needed to find something that would do that with 2 unconventional items and unfortunately, this was not the solution, but the sample came in a timely manner and allowed me to move on. I recommend this company and would do business with them if I needed such products in the future