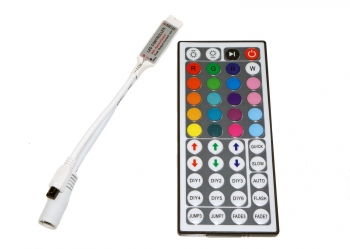 More Details
Reviews
Related Items:
44 Button RGB Controller
RGB Controller for 5050 RGB Strips. 44 buttons to control colors and fade features. This controller handles up to 6 amps, which is equivalent to 16.5ft of 5050 RGB 60/meter LED strips.
44 Button RGB Controller Reviews
Read all reviews
Featured positive reviews:
Twitchy
10/27/2021
Performs its functions well. However, my first one I used burnt out after a month of use. Found out excessive heat built up near the rgbg end of the adapter. The shrink wrap shroud which wrapped the signals became hot and you could actually see it blackened the area and died. I bought a replacement, but havent used it yet. Right now Ive been using a standard "white box" controller which comes with most standard LED strip lights. Its been working fine with the 5050 lights for the last month now.
Excellent Experience!!!
12/06/2017
My order was incorrect but a simple email to Rich at T-Molding fixed it. He responded in 2 hours and a couple days later I received the correct items. Zero hassle. Will totally do business with T-Molding.com again.
44 Button RGB Controller Related Items: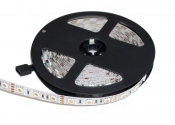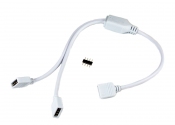 2 Way RGB 4 Pin Splitter
Use to split the signal from 1 RGB controller to 2 RGB LED strips. Do not overload the RGB controller, ours max out at 6 amps.
Price $2.49