15/16" Black Peel & Stick Edgebanding - 50ft Roll
| Read all reviews
SKU
FE-BLA-94-50
Price $19.95
More Details
Reviews
Related Items:
15/16" Black Peel & Stick Edgebanding - 50ft Roll
This flat edge banding trim is a thin strip of PVC with an adhesive backing. You peel off the protective layer and press the strip against the product you are covering. The strip is 0.018" thick and has a slight texture to it.
Use this 15/16" edgebanding for 3/4" wood and then trim the overhang to fit. This is easier than trying to perfectly line up 3/4" edgebanding on 3/4" wood.
TIPS:
Roll with the
SpeedRoller PRO
to easily press it firmly onto the wood
Use the
Quad Trimmer
to trim off the overhang
View FastCap's video below to see how to install it
- Great for field repairs, inside and outside radii, scribe tape
- Durable and easy to use
- Just peel and stick it
- Bond increases in strength with time
- Made from durable PVC
- FastCap Part # FE.SP.15/16-50.BL
How To Install Video by FastCap
15/16" Black Peel & Stick Edgebanding - 50ft Roll Reviews
Read all reviews
Featured positive reviews:
Good stuff
06/25/2018
Needed to match IKEA black cabinet doors, color and texture is perfect. Easy to use.
Trim stuff
05/19/2021
Great products!!! Fast shipping.
Installing
03/22/2018
Very good. Easy to install.
15/16" Black Peel & Stick Edgebanding - 50ft Roll Related Items: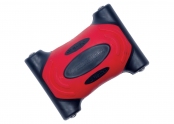 SpeedRoller Pro
The SpeedRoller PRO is an ergonomic laminate roller that can be used to easily install peel and stick edgebanding. The SpeedRoller includes 2 sets of interchangeable wheels.
Price $32.95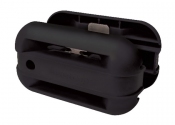 Quad Edge Trimmer
Quad Trimmer with carbon steel blades for trimming edgebanding and t-molding. With a comfortable and ergonomic design, it trims both sides of the trim in 1 pass, or pull it apart and use half the trimmer to trim just 1 side.
Price $21.95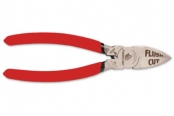 FastCap Flush Cut Trimmer
This trimmer can be used to trim t-molding to be flush to the end of the wood after it is installed. Good for t-molding up to 1" wide.
Price $17.95