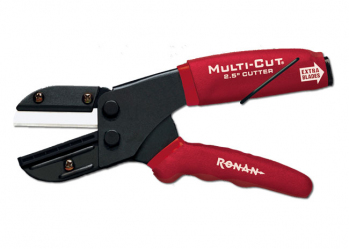 More Details
Reviews
Related Items:
Molding Cutter
This cutter can be used for other soft materials like rubber extrusions, wood screen moldings, plastic hose and others.

Depending on availability at Ronan, our stock may change between the Power-Cut 300 and the Multi-Cut 301. Both have the same exact features but are different colors and the Power-Cut 300 is made in the USA.

Both models use can use either the Ronan #30178 or #3078 replacement blades and anvil kit
Molding Cutter Reviews
Read all reviews
Featured positive reviews:
molding cutter
06/16/2021
It was a very good idea to purchase this molding cutter. It has made the entire process much simpler than it would have been if we had tried to cut the
t-molding with anything we already had.
Cutter Quality
07/30/2021
The handle and cutter overall is strong and you can tell it is made out of quality material.
Works as described
11/29/2021
Cuts molding. Little effort, straight cuts, sharp blades.
Molding Cutter Related Items: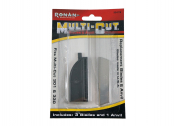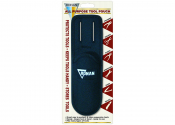 Cutter Tool Pouch
This all purpose tool pouch is designed for the Ronan 301 multi cutter but can fit a variety of other tools as well. Use the belt-loop or the metal belt-clip on the back to attach it to your belt.
Price $12.95